Providing the information you need to choose a safe and structurally sound home for your family is our highest priority.
At Foresight Building Inspection, we understand that when you're ready to buy a home, you're not just making a purchase, you're investing in your future. We offer the latest technology and uncompromising commitment to excellence to provide San Diego residents with the home inspection services they need to safeguard their investments and attain their goals.
Our highest priority is to provide an accurate and thorough inspection so that you can make a wise decision about your next home. Protect your investment with a comprehensive home inspection from our highly qualified professionals. A rigorous evaluation of the condition of your home will give you the foresight to make decisions with confidence, and with foresight comes peace of mind.
From historic homes to commercial warehouses, Foresight Building Inspection is equipped with the exceptional training and tools to determine the condition of the major systems and structural components of your property. We conduct our inspections with the care and meticulous attention to detail to inform you of the strengths and weaknesses of the property.
You are encouraged to be present during your inspection, so you benefit from the firsthand knowledge and insight our experts have to offer. If you cannot attend, however, our inspectors are always available to help you understand our inspection findings and become thoroughly educated on your home.
Within the next business day, you will receive our detailed electronic inspection report that is backed by the industry leader in home inspection software, HomeGauge. Your innovative report is a user-friendly resource for buying, selling or maintaining your property. The report contains many high-resolution, expandable images, thorough descriptions of potential issues and recommendations for your home.
It also includes a unique
Create Request List
feature, or CRL, which enables you to generate a list of projects or repairs automatically from your report to be attached your repair addendum. The CRL can help aid in real estate negotiations or to create a list of personal projects for future maintenance. For your convenience, you can view your HomeGauge inspection report anywhere from your phone, tablet or home computer.
Contact us today, and let us give you the home inspection experience you deserve to help you have the foresight to protect your peace of mind.
Foresight Building Inspection proudly serves Greater San Diego and North County including the surrounding communities of La Jolla, Julian, Chula Vista, Oceanside, and Temecula.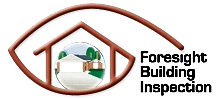 "With foresight comes peace of mind."
"With foresight comes peace of mind."